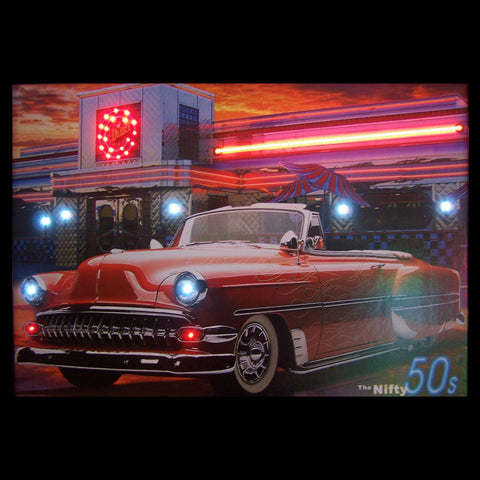 Nifty 50's Neon/LED Picture
Decorate your den, office, bedroom, man,cave, game room, or garage the way YOU want it - with REAL neon lights!! 
 These Neon/LED posters feature hand blown neon tubing and bright multi-colored LED lights highlighting the prints. These lighted artworks will bring the warm and mesmerizing glow of neon and the brightness of LED into your home. Our images are fully framed and ready to hang on the wall. All you need is a wall outlet to plug in the included AC adapter.
Measurements:   36x24 inches
---
We Also Recommend